Congratulations FFA Yeguas!!!! Way to Go!!! (Pictured) Barrett Howe won the Junior and Open Heifer Limousin Show at the State Fair of Texas. As well as the Junior Reserve Maine Anjou Heifer. Hadley Howe had Reserve Champion open Angus Heifer and was Reserve Intermediate Heifer Showman. Both Represented the Somerville FFA!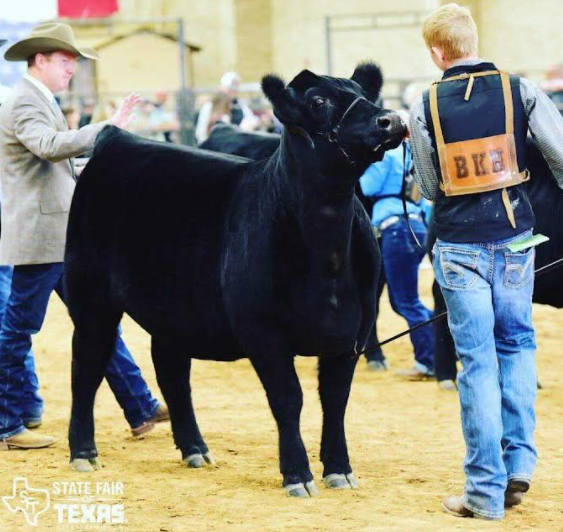 Red Ribbon Week! Red Ribbon Week Begins on Monday, October 25, 2021 Join us in promoting a drug-free lifestyle by dressing up for each day's theme. Monday: Orange Goes Red Dress-Up: Wear Something Red Tuesday: Put A Cap On Drugs Dress-Up: Wear Your Favorite Hat/Cap Wednesday: Drugs Will Have You Mixed Up Dress-Up: Teachers/Students Reverse Roles (Teachers dress like students and students dress like teachers) Throwback Thursday: Drugs Are Out of Style Dress-Up: Wear Clothes from Your Favorite Decade Friday: Say Boo to Drugs Dress-Up: Wear Black and Orange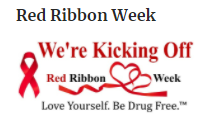 Regional XC Shirt design, which will be printed on a sports gray shirt. We are taking orders if you would like to show your YEGUA PRIDE for our cross country runners who are Back-2-Back Regional Qualifiers. To purchase one just send me an email
rcantu@somervilleisd.org
with size(s) as soon as possible. The cost is $20, and is due by this Friday 10/22/21.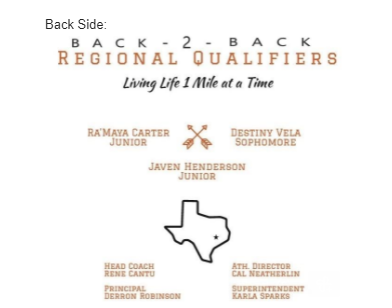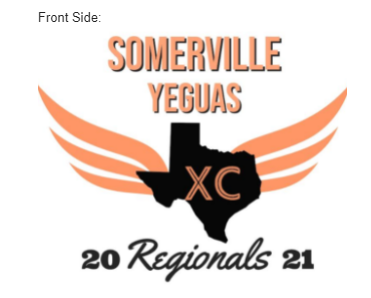 Reminder: School begins promptly at 7:45 a.m. for all students. Intermediate and Secondary students arriving later than 10 minutes for any class, are marked absent. Please ensure that your students are arriving to school on time and attending all classes.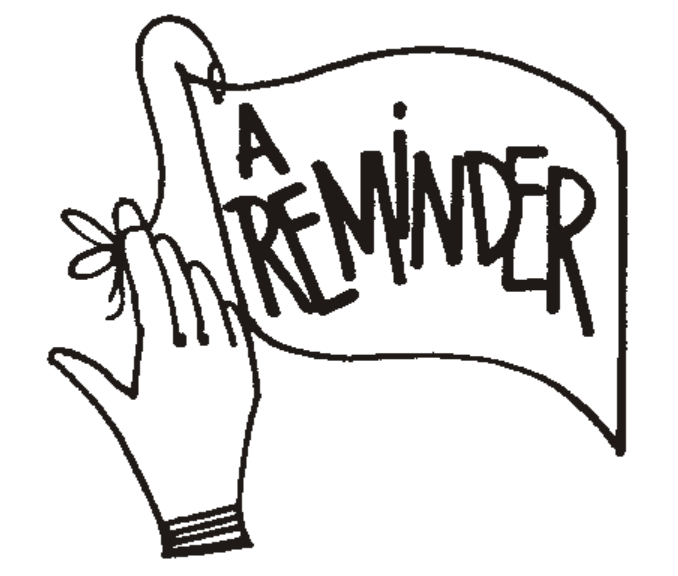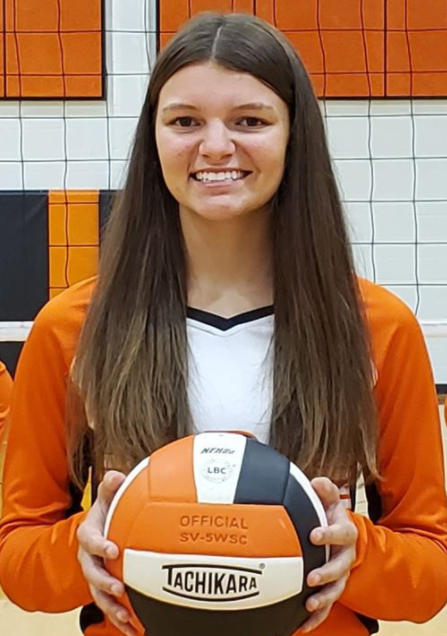 The Yegua Band received its 28th first division rating at the 18/26 Region Marching Contest. They will compete at Area D Marching Contest on October 30th.
Somerville Cross Country Runners advance to Regionals!!! Way to go XC Yeguas and Coach Cantu!!! Boys: Javen Henderson finished 10th place- 22:59.8 Girls: Destiny Vela finished 3rd place- 12:55.0 Ra'maya Carter finished 7th place- 13:53.0 #yeguastrong #yeguaxc #live2run All 3 qualified for Regionals! Great job by our Yegua athletes and Coach Cantu!
Congratulations to our 1st Six-Weeks Yegua Chiefs: Bradford Evans 3rd Grade, Neftali Achirica 7th Grade, Ely Moreno 7th Grade, Gracie Strange 8th Grade, and Gracie Tuck 10th Grade!!!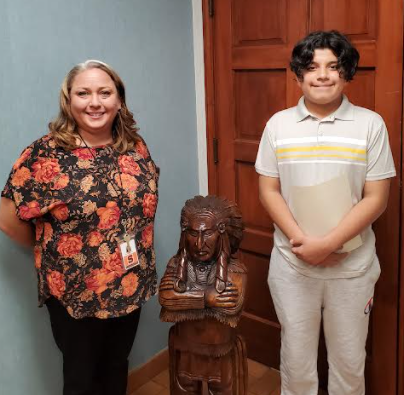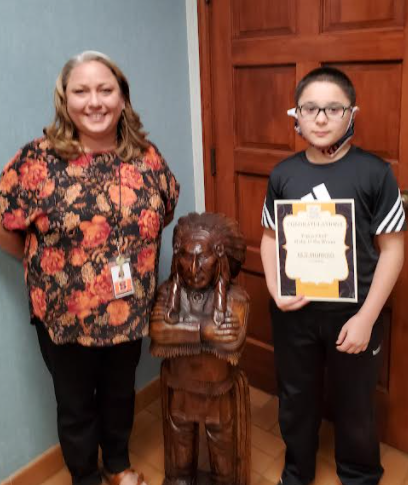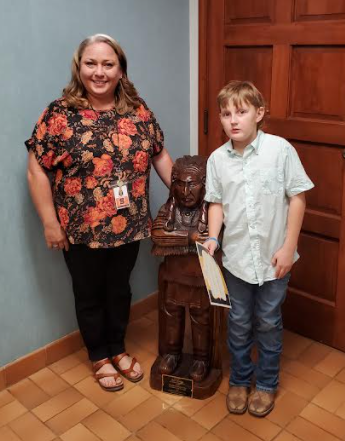 Volleyball Senior Night, October 19, 2021 @ 5 PM. Varsity Yeguas vs Dime Box @ Home!!!! Come out and support our Volleyball Yeguas!! Pictured: Halle Stevens, Emma Kovasovic, Camia Martin, and Bri'Ona Hudson.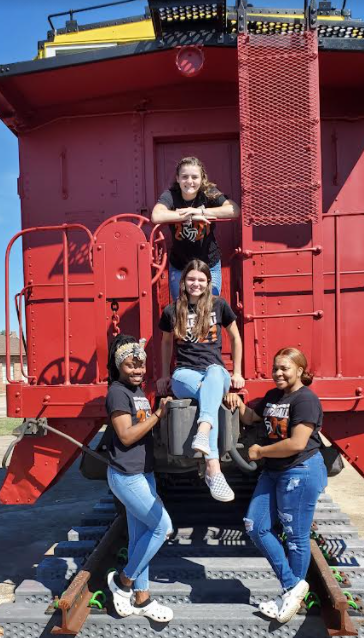 We are proud to announce that Somerville High School student-athlete Verkobe Woodberry has been named the Dave Campbell's Texas Football "Unsung Hero" recipient! Verkobe was one of five High School athletes awarded this prestigious honor!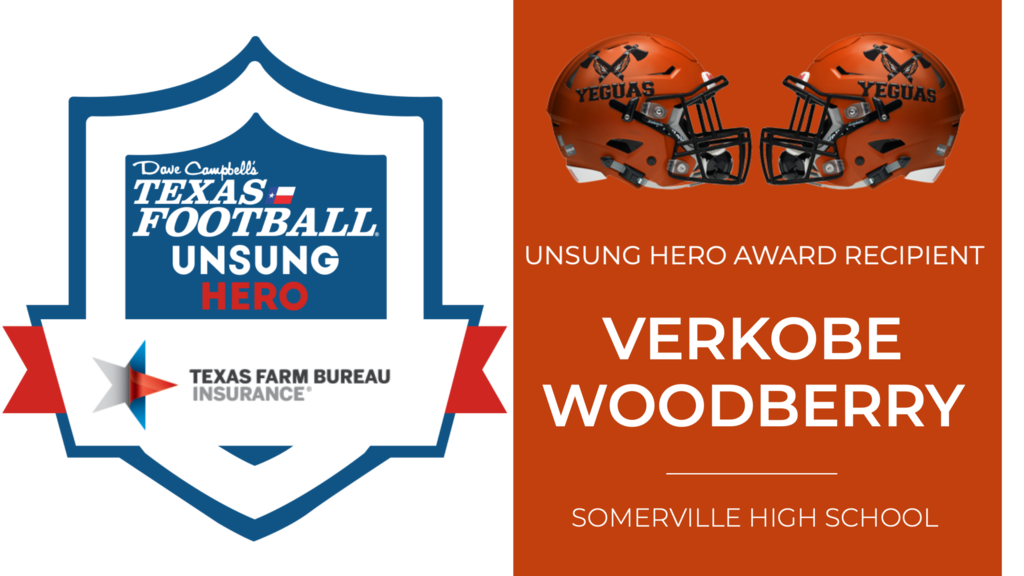 Congratulations Yegua Football Players of the WEEK: Johnny Legg, Verkobe Woodberry, Alejandro Espinoza, Arvis Burns, and Jesus Espinoza!! Way to go Yeguas!!!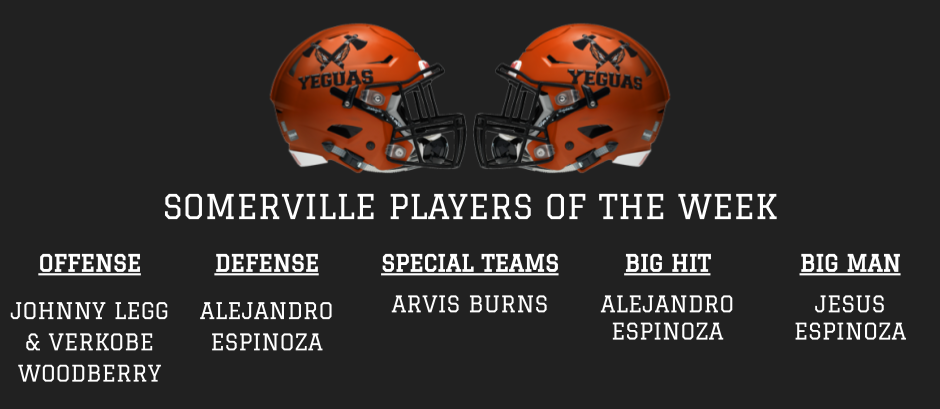 Picture Day All Students: October 14, 2021!!! SOMERVILLE HIGH SCHOOL Picture Day scheduled for: Thursday, October 14, 2021 Picture Day ID: EVTZZZF6 mylifetouch.com SOMERVILLE ELEMENTARY SCHOOL Picture Day scheduled for: Thursday, October 14, 2021 Picture Day ID: EVTNQNDDM mylifetouch.com *Please note the camera person will adjust the distance settings for those wearing buns in their hair; this allows the hair and face to be in the picture, unfortunately, it will make the student's face appear smaller.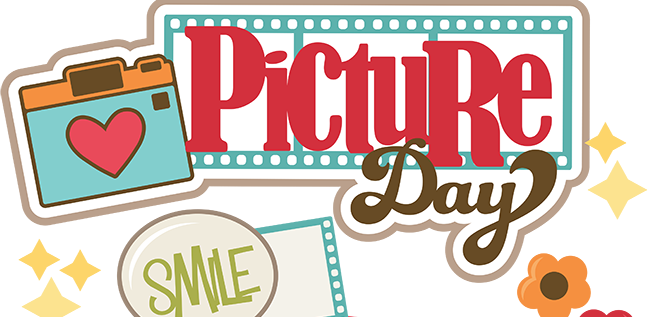 PINK OUT Ribbons Made by the SHS Floral Class: October 11th -15th, 2021!! Single Ribbon: $0.50 Double Ribbon: $0.75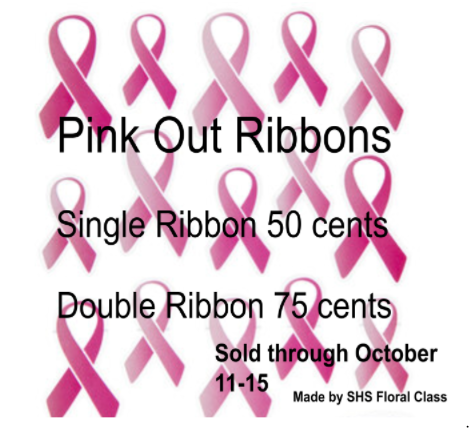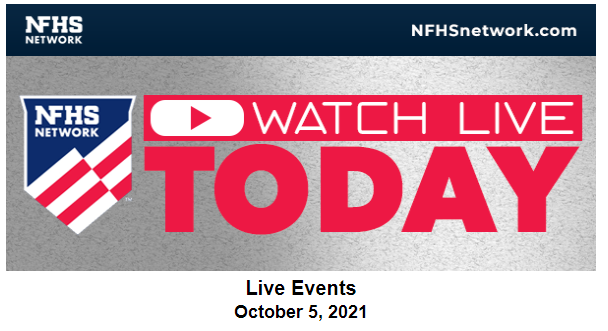 Congratulations Football Yeguas: Johnny Legg, Isaac Sanchez, Payton Sprouse, and Andrew Vasquez!!! Way to go Yeguas!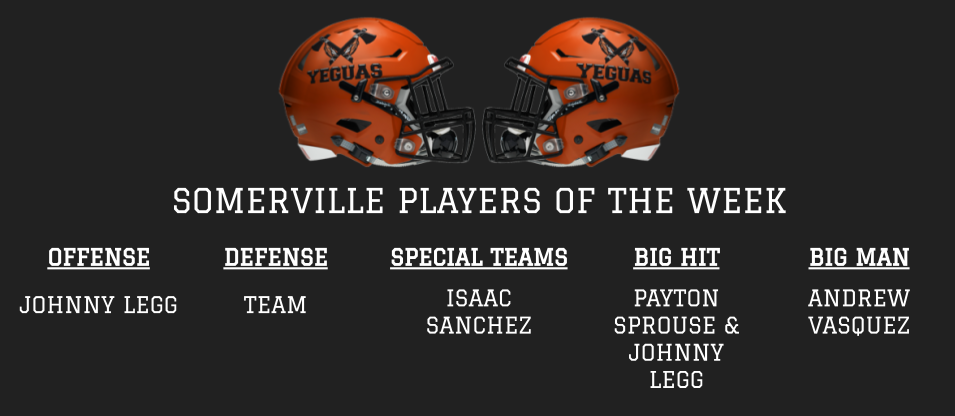 2021 Homecoming parade, themed: "All Aboard the Yegua Express!" When: Sat., October 2, 2021 • Lineup will begin at 1:00 p.m. • Parade starts at 1:30 p.m. Where: Lineup will begin in the American Legion parking lot, located on 8th Street. • The parade will travel east on 8th St., to Memory Lane. We will turn right onto Memory Lane and continue toward 7th St. We will then turn west on 7th St. and travel down 7th St. to Avenue "O" and turn right behind the football stadium and end back in the American Legion parking lot.
Friday, October 1, 2021 Events: *Student Early Release All Campuses @ Noon *"Blackout" Pep Rally All Campuses in the Yegua Center @ 8:45 a.m. *Varsity Volleyball @ Home vs Fayetteville @ 4:30 p.m. *Varsity Football Homecoming @ Home vs Iola @ 7:00 p.m.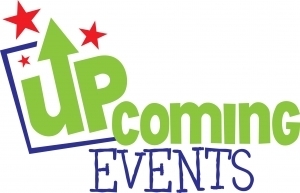 Attention Varsity Football Fans (Ticket Information): Friday, October 8, 2021 @ Burton at 7:00 PM! You must purchase your tickets on Burton ISD's website in order to attend the game. Click this link to get your tickets NOW:
https://www.burtonisd.net/page/event-ticketing