Free Summer Meals to Anyone from 1 to 18 years old! Monday through Thursday (July 6th through July 28th) Breakfast: 7:30 a.m.- 8:15 a.m. Lunch: 11:30 a.m.- 12:15 p.m. Click the link for the menu:
https://5il.co/1b526
Monday, July 6th through Thursday, July 7th Monday, July 11th through Thursday, July 14th Monday, July 18th through Thursday, July 21ST Monday, July 25th through Thursday, July 28th Breakfast: 7:30 a.m. – 8:15 a.m. Lunch: 11:30 a.m. – 12:15 p.m. In Town Bus Pick up & Drop off: 1st Stop: Somerville Feed Store 2nd Stop: Somerville Museum (Corner of Hwy 36 & 8th Street) 3rd Stop: Anita Heights Entrance Breakfast pick up at 7:00 a.m. Lunch pick up at 11:30 a.m. You will be dropped off after everyone has finished eating.

The Texas Hotel and Lodging Association has started a new initiative to encourage youth towards careers in the hospitality industry. The association hosted a Hotel Summer Camp on June 7-9 in Houston. Thanks to the generosity of THLA, Somerville High School was able to attend this camp on a financial assistance grant. The grant paid for the meals and lodging of the camp. During the 3 day/ 2 night experience, students had the opportunity to network with Directors in various departments from the Hilton at The University of Houston, Professors at The University of Houston, Directors from The San Luis Resort in Galveston, a representative from Texas A&M Hospitality Department, and other colleges during a career and college fair. Students attended workshops pertaining to communication skills, dinner and business etiquette skills, customer service, job searching strategies, and traits of an ideal staff member. Students earned a certificate of completion from the Texas Friendly Hospitality Ambassadors workshop in conjunction with Texas A&M AgriLife Extension. Students toured The University of Houston as well as The San Luis Resort in Galveston. During the tour of San Luis Resort, students toured all aspects of the resort including the kitchen, laundry services, security, payroll, and the human resources department. Students also had the opportunity to enjoy the amenities at The University of Houston including swimming in an olympic size pool and bowling on campus. All of the students said this experience was more than they expected and are looking forward to the possibility of attending the camp next year. Several of the students who didn't think college would be an option for them, have said they are excited about their future and the possibility of going to college/trade schools to continue their education. (Attached picture) Front row (left to right): Nicole McNeil, Kylie McDonald, Katia Ramirez, Luz Juarez, Emma Juarez Back row (left to right): Jessica DeLaCruz (Member Services Manager for THLA), Tanya McGonagll (Culinary Arts Teacher, Somerville High School), John Rains, David Uminski (St. Phillips College in San Antonio), and Debbie Wieland (Education Outreach & Foundation Director THLA)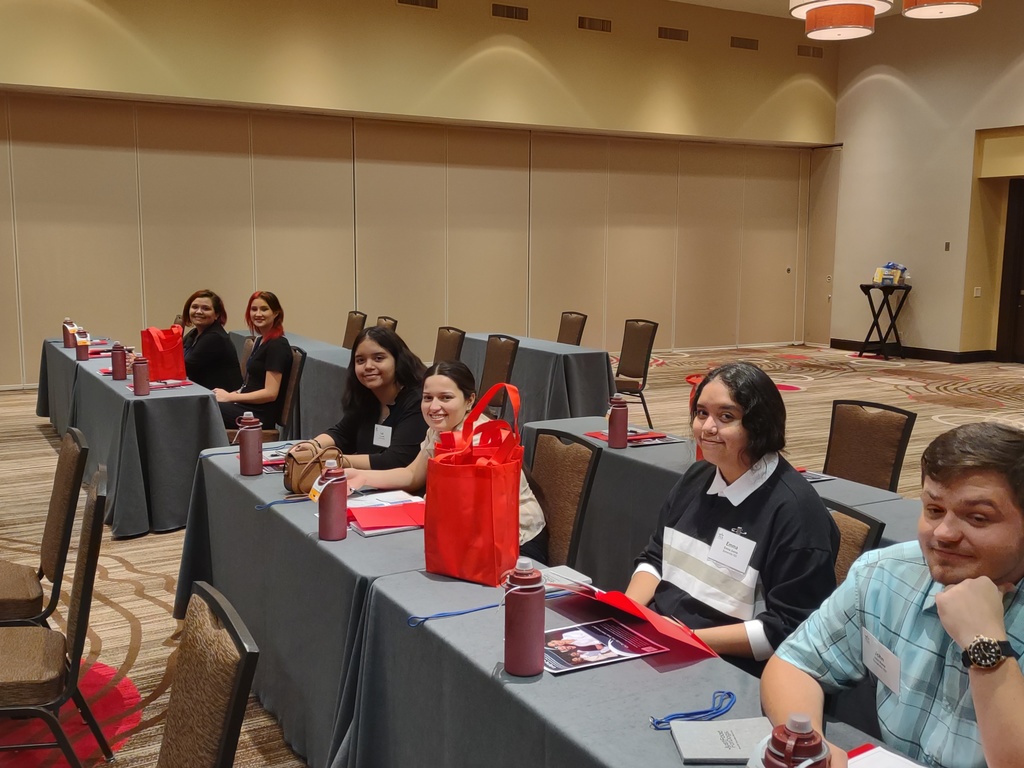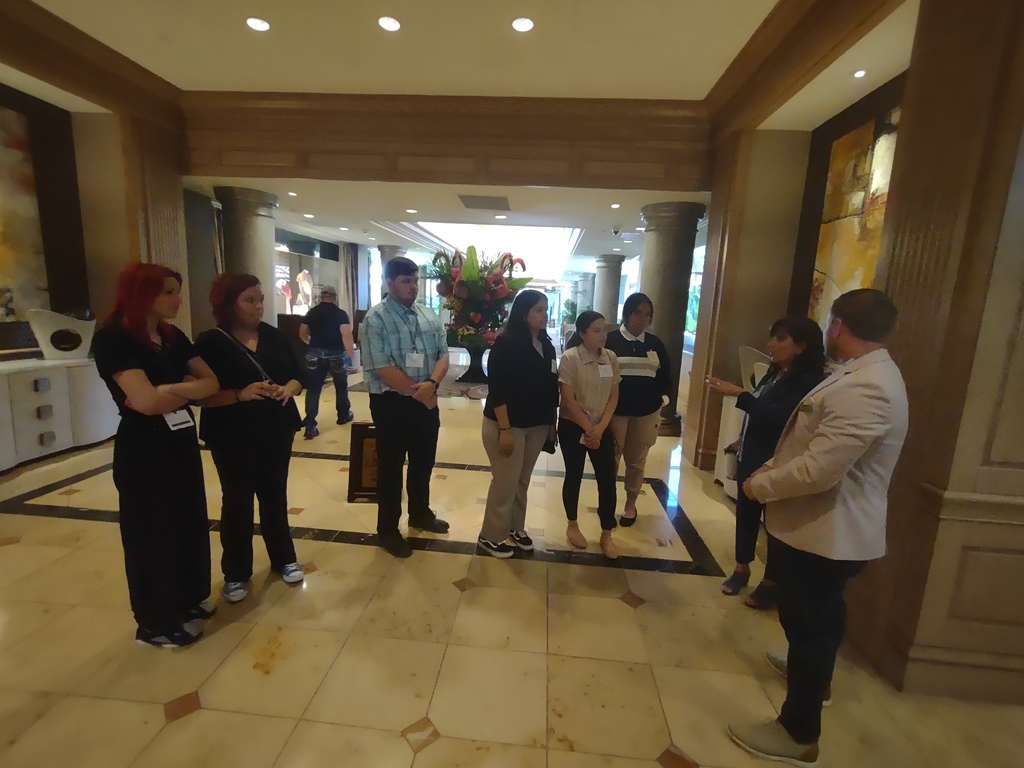 Public Notice for Private Schools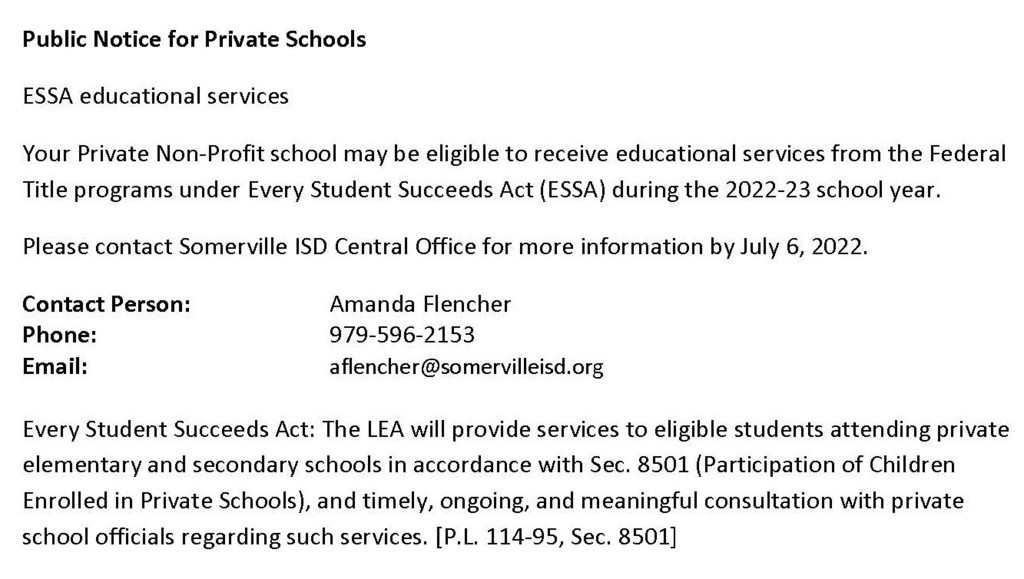 Public Hearing Join in on a public hearing to give input for the use of federal funds benefiting the needs of the students at Somerville ISD using American Rescue Plan Act of 2021 ESSER II and ESSER III Federal Grant Funding; as well as your input for Every Student Succeeds Act Federal Funding. Somerville ISD Somerville ISD Administration Building 625 8th Street, Somerville, Texas June 7, 2022, at 7:00 pm.
Attention Parents and Families of our Graduating Seniors: Saturday, May 28th Parking will be available behind the High School Gym for those attending the ceremony. *All staff may park behind the administration office.
We apologize for the miscommunication with our text alert system. The text about bikes for our students that met their growth goal is only for our second graders. If you have a child in the 2nd grade, they earned a bike which will be available for pick-up today from 3 PM to 5 PM OR tomorrow from 730 AM to 10 AM! Thank you again for your understanding and patience while we correct the issues in our alert system. Congratulations to our 2nd Grade Yeguas!!
Thank you to the Somerville Lake Corps of Engineers and Jennifer Plair for taking our 5th graders on a lake tour!
SISD's Phone Services have been RESTORED.
SISD is currently experiencing a phone outage. Frontier is aware of the situation and is working on resolving the issue. We appreciate your patience while we await the resolution.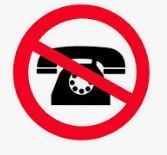 Somerville Elementary Awards Day, Wednesday, May 25, 2022 @ The Yegua Center: Pre-K and 1st Grade at 8:00 AM Kindergarten Graduation at 9:00 AM 2nd, 3rd, 4th Grade at 9:45 AM 5th, 6th, 7th Grade at 10:40 AM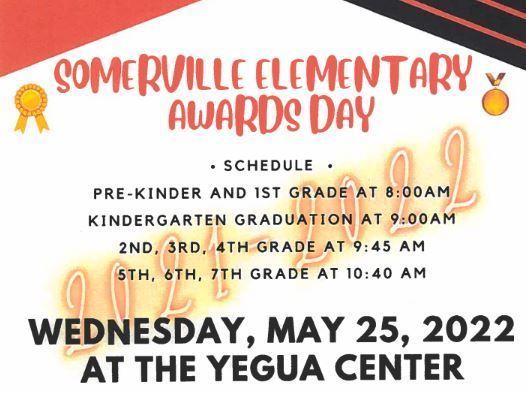 Senior Banquet, tonight 5-19-22 at 6:30 PM in the Yegua Center! Thank you to our Floral Design Class for creating lovely arrangements for our banquet tables! They have done a great job, and we appreciate Mr. Moore for working with these kids and their projects!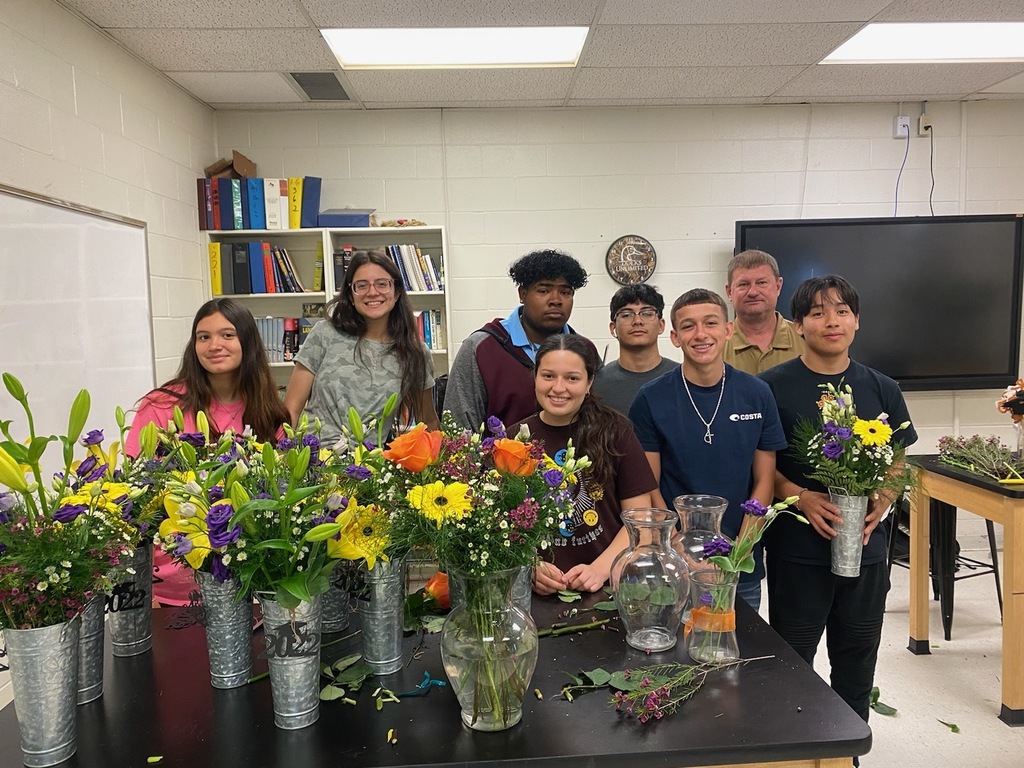 A big Yegua Thank You to our guest speakers!!! Bonnie Poldo and Holly Huddleston from Spherion spoke to the Introduction Culinary Art classes about interview skills, resumes, dress for success, and conflict resolution. Tanya McGonagill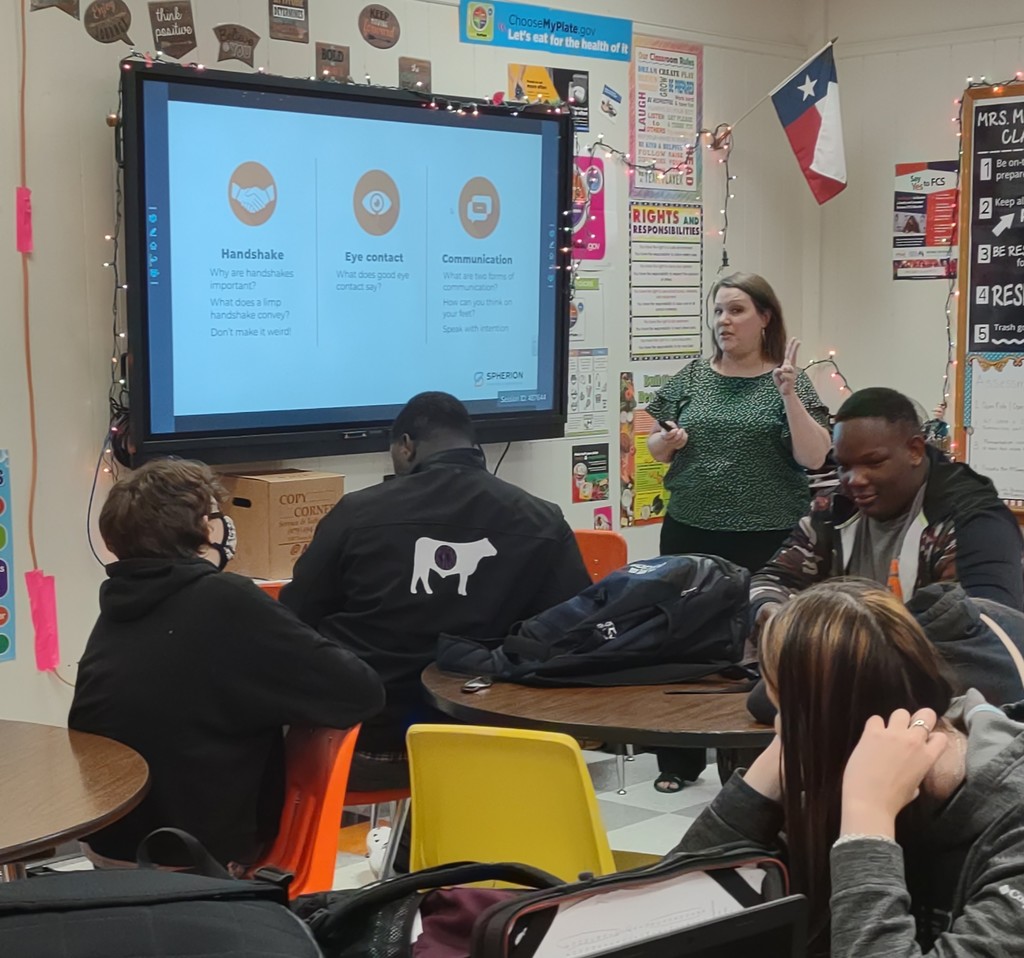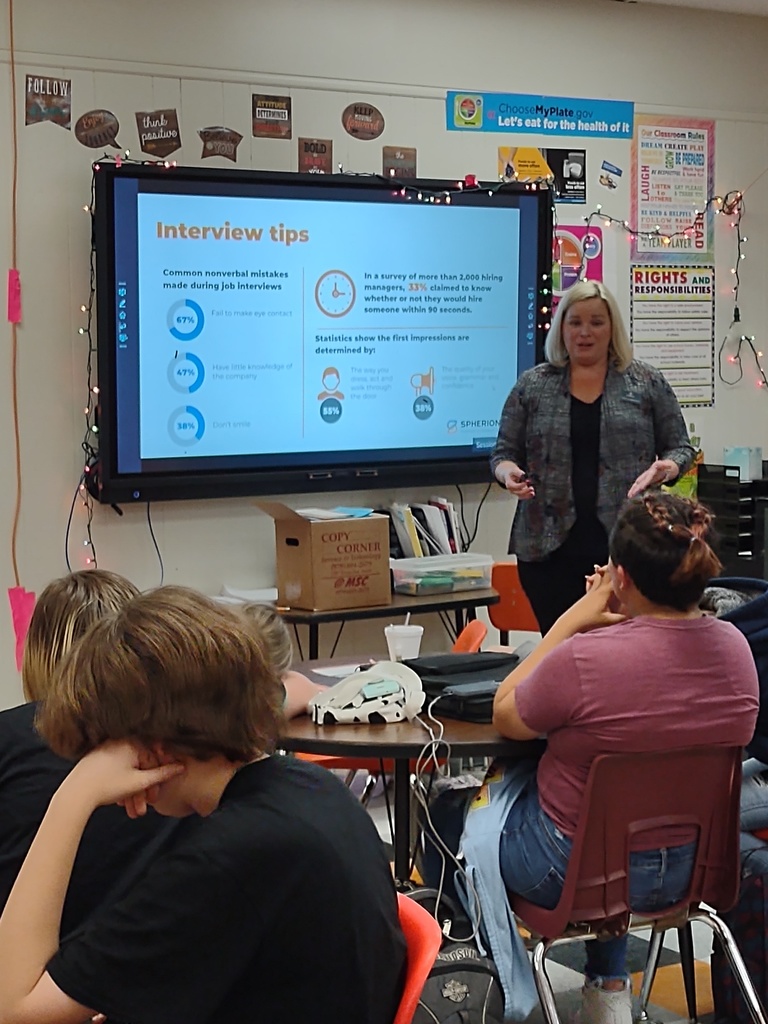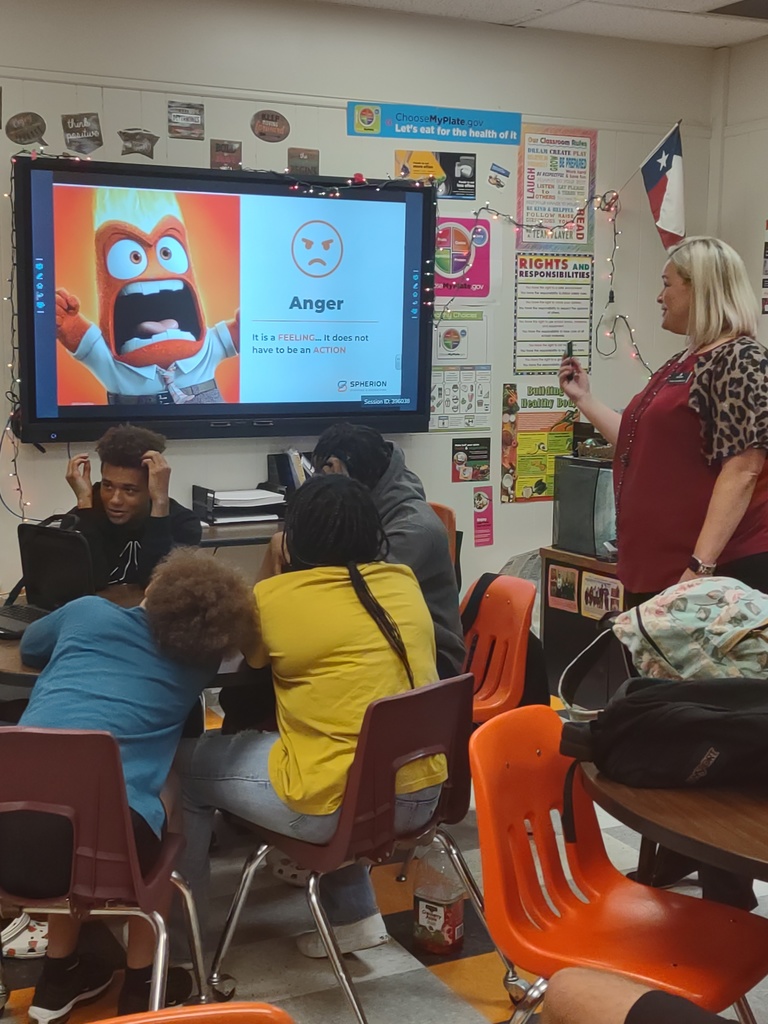 Yegua Chiefs for the Month of May: Natalie Pharr- Kindergarten Paisli Knox- 3rd Patrick Connelly- 5th Kylie Wilson- 3rd (not pictured) Jersey Roth-5th (not pictured) Congratulations to our Yegua Chiefs!!!!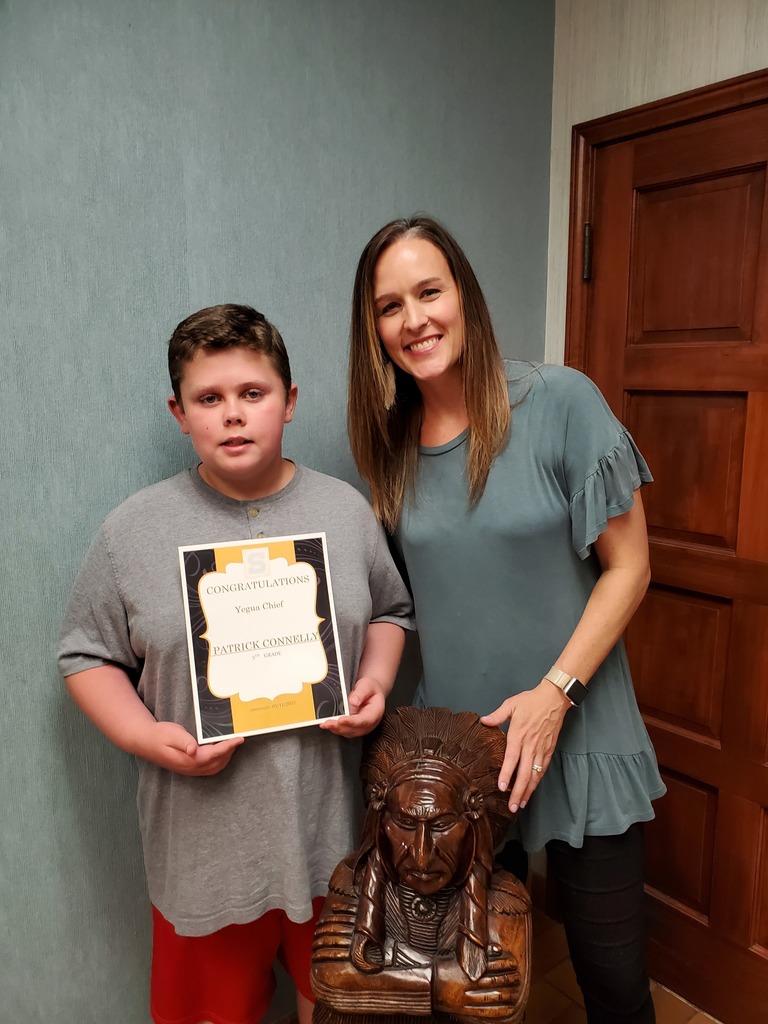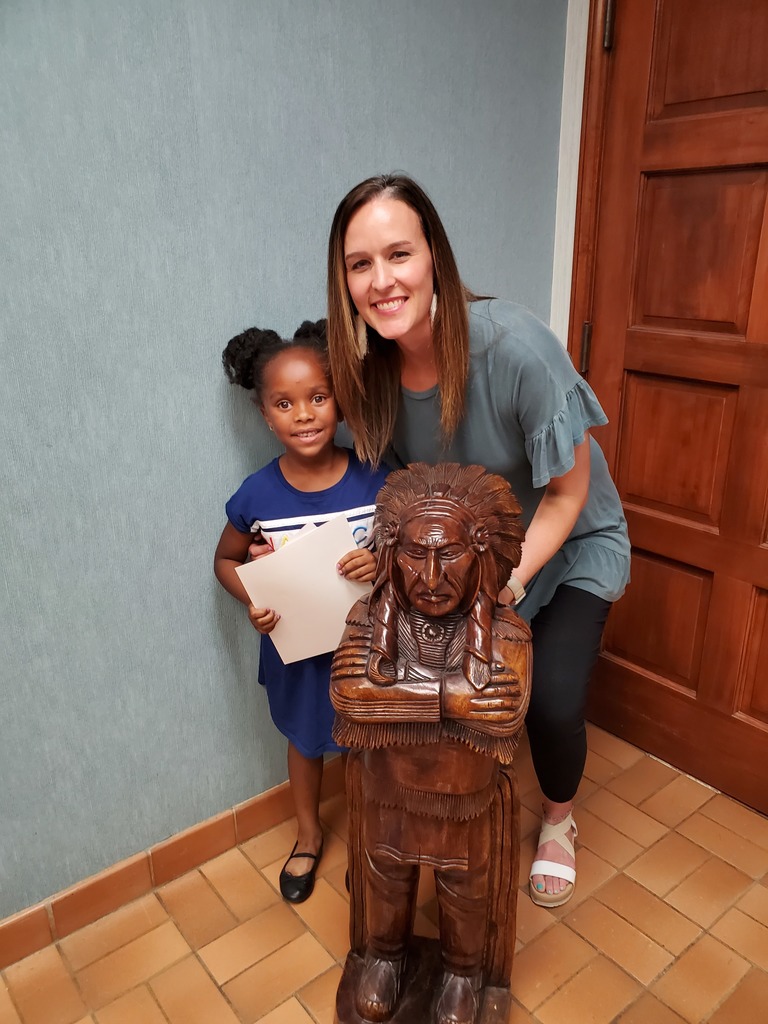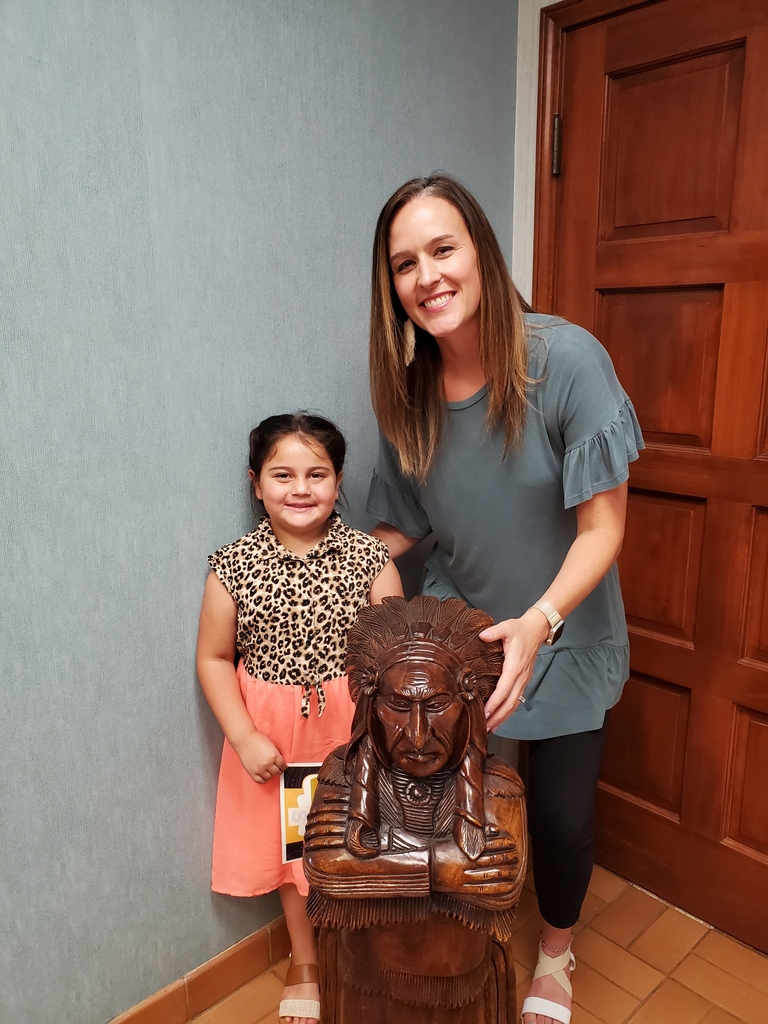 Yegua Chiefs for the Month of May: Emily Strange- 8th Grade Julian Frayre- 12th Grade Bri'ona Hudson- 12th Grade (not pictured) Congratulations to our Yegua Chiefs!!!!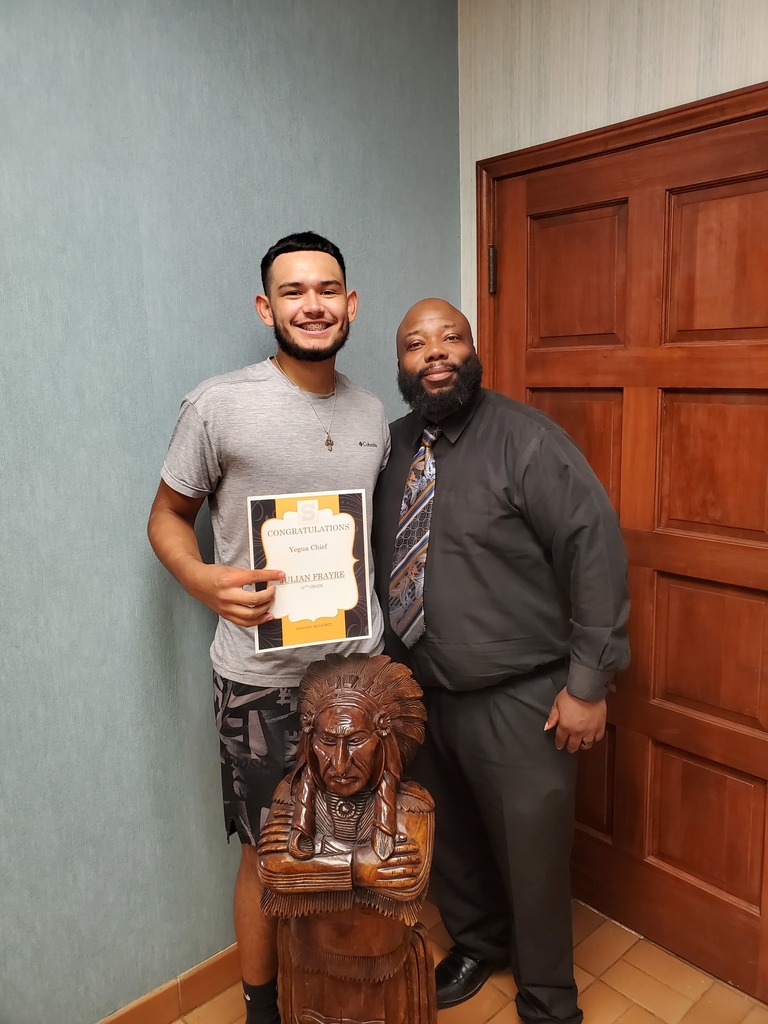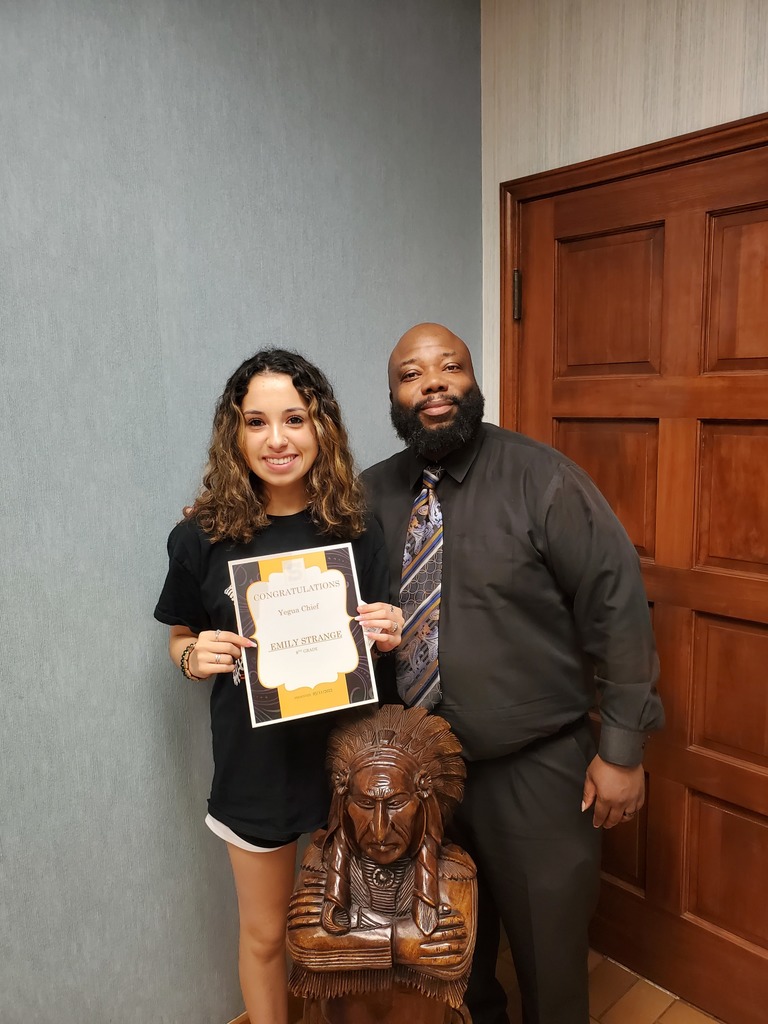 Innovation in Healthcare Technology Summer Camp for 9th - 12th Grade students. June 7-9, 2022. * Scholarships available on first come basis. Interested students should register as soon as possible. See attached flyer for more information.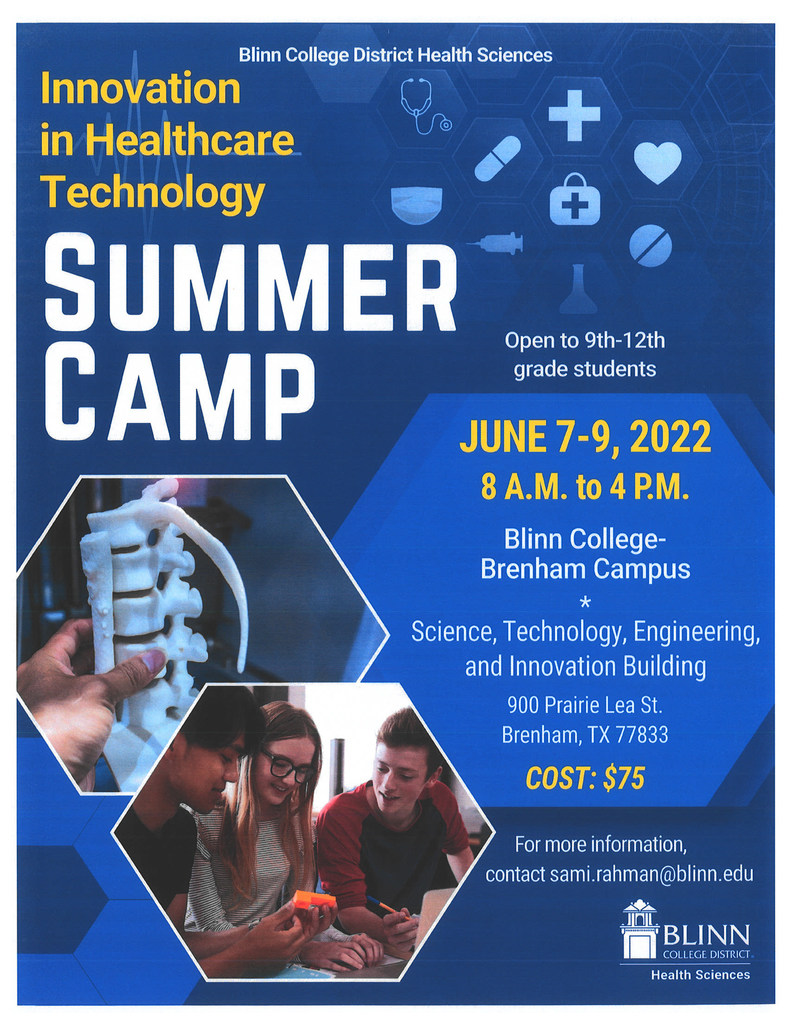 7th and 8th graders are invited to attend Summer Camp, An Adventure in Health Sciences, sponsored by the Blinn College District Health Services, June 14 - 16, 2022. Please see the attached flyer for more information. * For those that are seriously interested, there are scholarships available. Please send inquiries to the email listed on the flyer or contact Mrs. Theresa Perez for more information.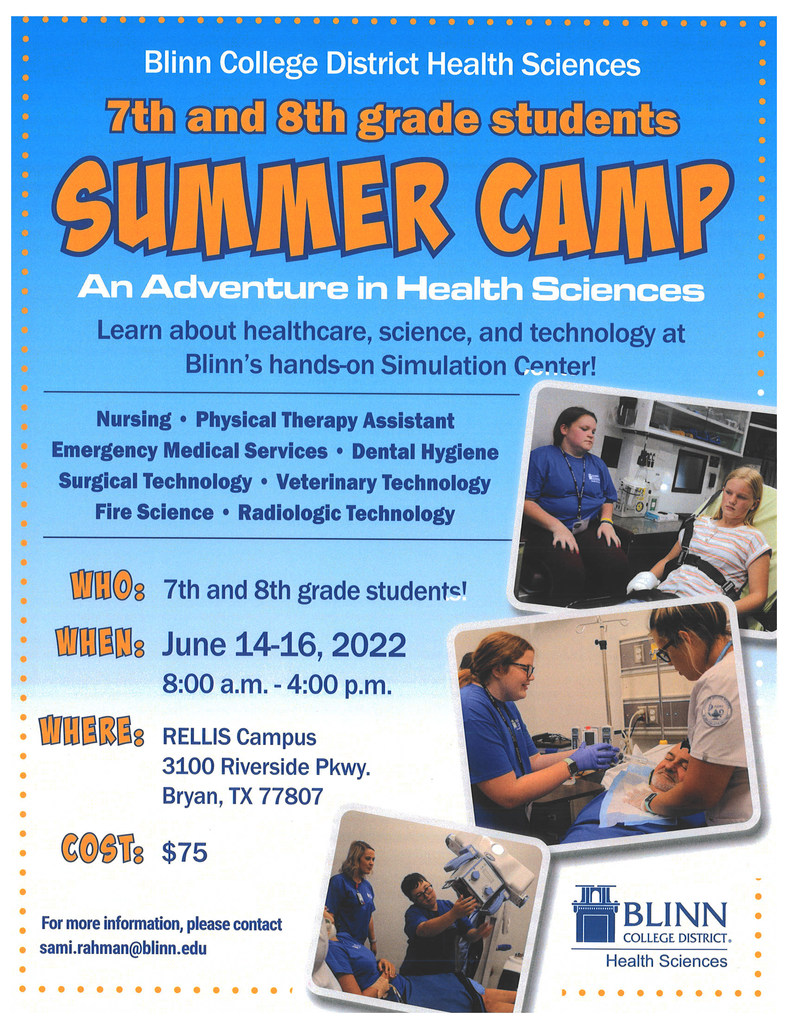 Congratulations to our All district Selections for Yegua Softball: Defensive Player of the Year for District 26-2A Emma Kovasovic First Team Infield Aubrey Kovasovic First Team Outfield Ra'Maya Carter Academic All District Emma Kovasovic Aubrey Kovasovic Bri'ona Hudson Ra'Maya Carter Averie Hernandez Abigail Flencher Academic All State Bri'Ona Hudson- 2nd team Emma Kovasovic- Honorable Mention
The forms are available at the HS front Office Or the Administration Office.