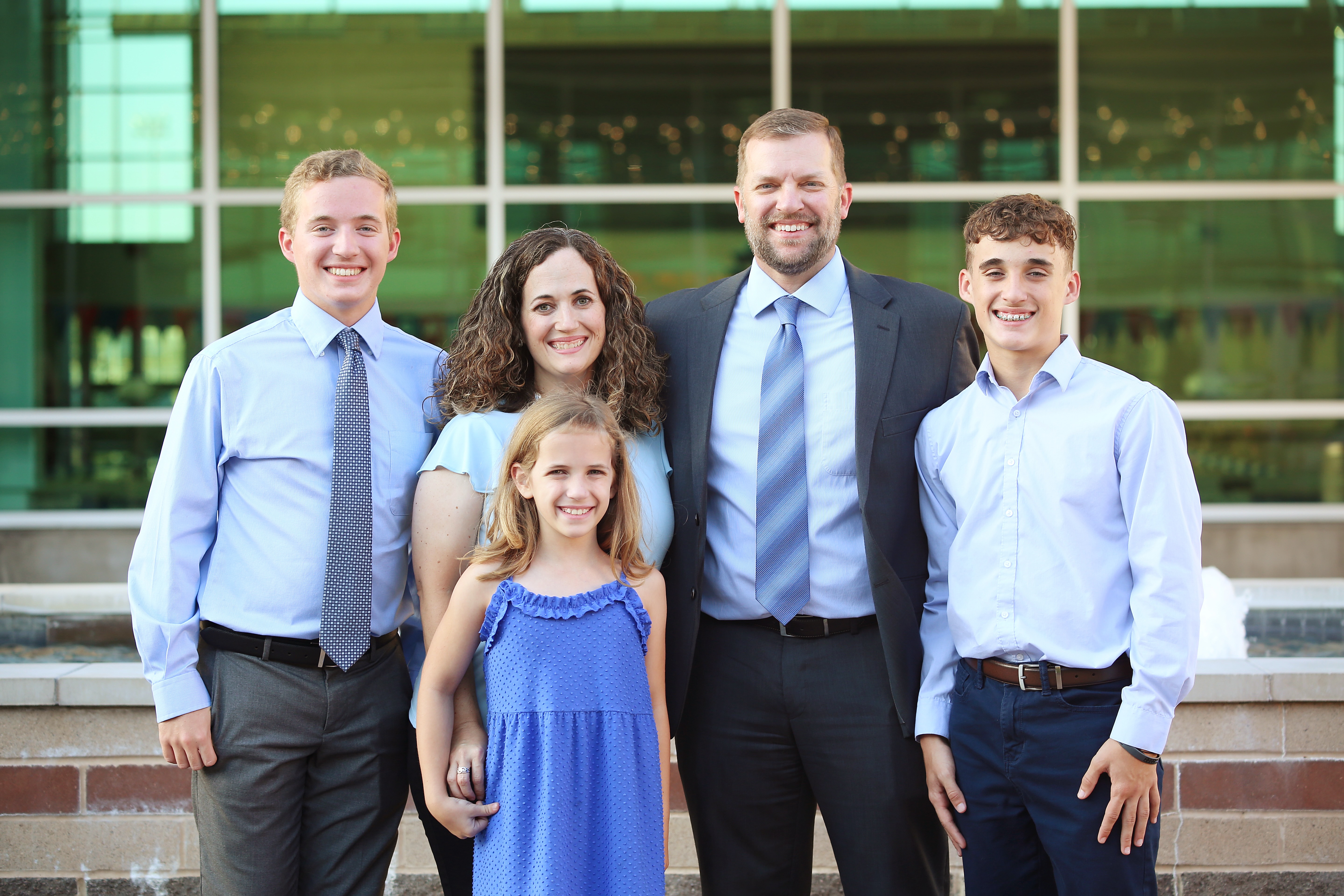 Welcome to Yegua Country!
Let me begin by saying how grateful and blessed I am to serve as the Superintendent of Somerville ISD. It is truly an honor to serve this wonderful community and to be a small part of the incredible traditions of Somerville ISD!
I look forward to working hand in hand with the stakeholders of Somerville ISD to provide an educational environment that provides exceptional opportunities for all students. It is imperative that we work together to prepare our students to not only be outstanding citizens, but to help provide them a pathway toward college, career, or military readiness.
I am blessed to have my family to embrace this journey with me in serving the Somerville community. I have been married to my wife, Doree, who is a special education teacher, for over 20 years. Together we have three children, Carter (18), Colt (14), and Claire (9). Our family looks forward to growing, building new relationships, and becoming part of the Somerville family!
As the Superintendent of Somerville ISD, I will make these three commitments to you. First, we are committed to the safety and security of our campuses, and we will continue to be vigilant in providing a safe learning environment for all of our students every day. Secondly, as school leaders, we will commit to being transparent and honest with you, along with ensuring that we actively listen to your concerns, to best serve the needs of our community. Lastly, we will commit ourselves to building a collaborative team of educators and staff who will strive every day to expect excellence both in the classroom and in extra-curricular activities.
Again, thank you, and please know that I will do my very best to be worthy of this opportunity and calling as your superintendent. Should you ever have a concern, please feel free to contact me at your earliest convenience.
Great things are happening at Somerville ISD, and I look forward to seeing what our students and staff will accomplish together!
Eric Holton
Somerville ISD, Superintendent