EDIT MAIN
Graduation Information
Scholarship Information 2020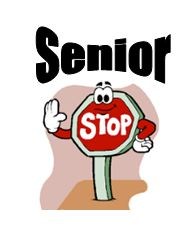 2020 SENIORS
This page is designed to answer questions for students/parents and provide information on upcoming events for all seniors this year.
**Parents and Students, please be aware that there are businesses out there that offer services for a fee, everything linked on this page are free of charge. Please be wary if someone wants you to pay for college admission assistance, and be sure to see if it is legitimate.
Senior Check List
12 Places to look for scholarships
EX-STUDENTS Who entered 9th grade before the 2011-2012 school year but did not graduate, please review the following information regarding Senate Bill 463. If you have any questions or would like more information please contact Somerville High School.
Information Regarding Senate Bill 463 and 149.
SB 149 FAQ 061215
Texas Gear Up - https://www.texasgearup.com/
ACT & SAT TEST DATE for 2019
| | | |
| --- | --- | --- |
| ACT Test Date | ACT Registration Deadline | ACT Scores Available |
| Feb. 9, 2019 | Jan 11th, 2019 | Feb 19th - March 5th |
| April 13, 2019 | March 8, 2019 | April 23rd - May 7th |
| June 8, 2019 | May 3, 2019 | June 18th - July 2nd |
| July 13, 2019 | June 14, 2019 | July 23rd - Aug 6th |
| | | |
| --- | --- | --- |
| SAT Test Date | SAT Registration Deadline | SAT Scores Available |
| March 9, 2019 | Feb. 8, 2019 | March 22nd - 28th |
| May 4th, 2019 | April 5, 2019 | May 17th - 23rd |
| June 1, 2019 | May 3, 2019 | July 10th |
ACT: http://www.act.org
*** For a FREE ACT Test-Day Checklist, Test Taking Tips, Question of the Day, and a FREE COMPLETE PRACTICE TEST, even in Spanish, go to:http://www.actstudent.org/testprep/
SAT: www.collegeboard.org
SAT Registration - https://collegereadiness.collegeboard.org/sat/register
SAT Practice - https://collegereadiness.collegeboard.org/sat?
*ACT and SAT- It is never too early to start thinking about the SAT and ACT test. We encourage all Juniors to take either the ACT or SAT at least once during their Junior year. Most colleges require at least one of these tests scores to be submitted with an application. It is important to find out what scores are required for the colleges you will be applying to during senior year to determine if you will need to retest. Students should also be aware that a limited number of fee waivers are available to Juniors and Seniors who qualify through free or reduced lunch. Registration for both the ACT and SAT can be completed online by clicking on the link listed above. If students need help registering, please stop by the counselor's office. She will be happy to help you register or give you more information. The dates for both exams are listed above. If you are unsure about which exam is best for you, please have them come by the counselor's office.
*All Student Athletes must register with the National Collegiate Athletic Association (NCAA) if they have a desire to play sports on the collegiate level. Athletes must be registered before they may begin speaking to college recruiters. Please click on the link to begin the registration process.
Link for NCAA information: NCAA Registration
FIND A College - https://www.niche.com/colleges/search/best-colleges/

FAFSA
FAFSA Form 2019-2020
FAFSA Form for the Website 2019-2020