News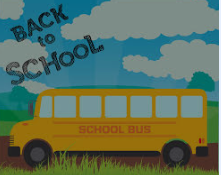 Back to school letter to parents.Instructional reopening plan.Student and staff safety protocols.Student remote or face to face instruction commitment form.
Registration will not be completed for new students until we receive the required documents which include a copy of your child's social security card, birth certificate,...
2020-2021 Academic Calendar NEW START DATE FOR STUDENTS: August 24, 2020!
SEE ALL NEWS
LIVE FEED
Somerville ISD
about 18 hours ago
We appreciate B&B for donating school supplies to SISD!
THANK YOU!!!
view image
Karla Sparks, Superintendent
6 days ago
Dear Volleyball and Cheer Parents and Staff,

Somerville ISD has been notified that a student who participates in both volleyball and cheer has tested positive for COVID-19.
The Somerville High School Gym and the Yegua Center, will be deeply sanitized. All Somerville Independent School District employees and students are instructed to continue to follow CDC guidelines and recommendations and to practice social distancing.
Based on the information that we have gathered, it has been determined that the end of the 14-day incubation period for anyone possibly exposed on campus to the student is August 17th.
Out of an abundance of caution, we advise you to monitor your health, follow the CDC guidelines for people who have had close contact and contact your primary care physician if you develop symptoms.
Somerville ISD is continuing to monitor this situation and will provide additional information as needed. We hope for a successful recovery for our SHS student. If you have any questions please call us.

Sincerely,
Karla Sparks
Superintendent

Somerville ISD
11 days ago
Band Practice Clarification:
From August 1st to September 6th, the UIL Music Department is restricting all band programs from teaching the marching drill of their UIL Contest Show. However, all bands can practice the music of their contest show and practice marching fundamentals only. They are also allowed to rehearse a "Pop Show" for football games with simple drill moves that have nothing to do with the UIL Drill. All bands are allowed to begin rehearsing their UIL Show on September 7th. Mr. Idlebird will see you at your scheduled practice time!
view image
Cal Neatherlin
12 days ago
Varsity Football will begin practice on August 3rd. This will include all incoming 9th-12th graders. We will practice Monday-Friday from 6pm - 8pm. Make sure you come early Monday in order to have all your equipment squared away and ready! The YEGUAS are ready to roll!! Let's go!!! #YeguaNation
Somerville ISD
13 days ago
Somerville Lady Yegus Volleyball 2-A-Days
Practice: Week of August 3- August 8 Incoming freshman-Incoming Seniors
Monday, August 3-Thursday August 6 Arrival: 8:30 Workout 1:9:00AM-11:00AM Break: 11:00AM-1:00PM Workout 2: 1:00PM-4:00PM Friday, August 7 Arrival: 8:30 Practice:9:00AM-11:00AM Leave for Madisonville Scrimmage @ 12:30 Saturday, August 8 Arrival: 8:30 Practice 9:00 AM-12:00 PM (Mandatory)
Attire: All athletes must wear black athletic shorts for AM practice with any Somerville tshirt and black spandex for afternoon workouts. Black Socks and volleyball shoes.Black need pads. Athletes must stay on campus during the break unless written permission is given to the coach from parents or guardians. Athletes need to bring water and snacks/lunch.
All UIL forms and physicals must be complete at this time as well as signed volleyball rules agreement.
Please contact Coach Payne for any questions: rpayne@somervilleisd.org
*** Times for practices are subject to change on short notice.***
SEE ALL POSTS