Yegua High School Basketball Tonight (11-30-21) @ the HS Gym: Boys JV Team @ 5 PM Girls Varsity Team @ 6:15 PM Boys Varsity Team @ 7:30 PM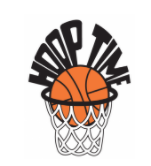 The Somerville Independent School District Presents: The Yegua Bands in Concert @ The Yegua Center on Thursday, December 9, 2021 @ 7:00 PM! Carl E. Idlebird Band Director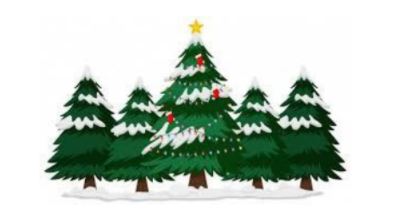 Girls & Boys Basketball Games for Nov. 23, Tuesday are Canceled.
SHS is mourning the loss of a high school senior who was in a tragic accident this morning. We have 4 counselors at the school this morning meeting with students. We will be releasing the high school ONLY at 12:30 p.m. today and we will have buses available for those who ride. Please call if you have any concerns 979-596-2153 or 979-596-1534. The elementary and intermediate school will release at the regular time today. SHS está de luto por la pérdida de un estudiante de último año de secundaria que tuvo un trágico accidente esta mañana. Tenemos 4 consejeros en la escuela esta mañana reuniéndose con los estudiantes. Saldremos de la escuela secundaria SOLAMENTE a las 12:30 p.m. hoy y tendremos autobuses disponibles para quienes viajen. Si tiene alguna inquietud, llame al 979-596-2153 o al 979-596-1534. La escuela primaria e intermedia saldrá hoy a la hora regular.
Varsity Lady Yegua Basketball Game 11-19-21 has been cancelled.
Mrs. Blinka did an outstanding Flag Folding Presentation for grades 2-4 on Wednesday, November 17, 2021. Thank you Mrs. Blinka!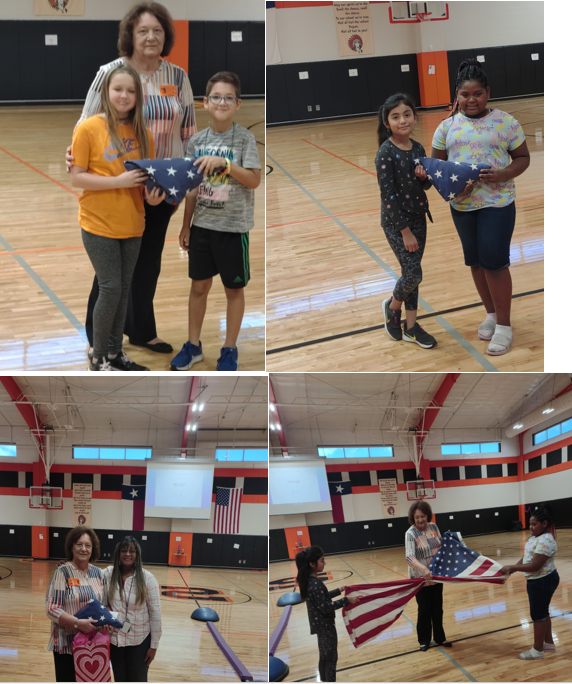 Happy Early Thanksgiving from our Cafeteria Ladies! We appreciate all that they do to feed the kiddos and the staff everyday! The turkey and dressing lunch they prepared today was AMAZING!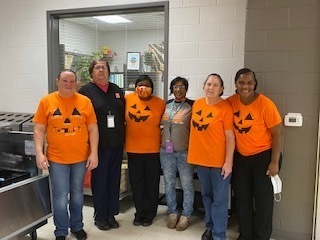 Congratulations to our Lady Yegua Basketball Team on their victory against Brenham 11-16-21!! Starters: Emma Kovasovic - 11 pts, 11 rebounds, 3 blocks Ra'Maya Carter - 19 pts, 7 rebounds, 7 steals Destiny Vela - 2 pts, 4 rebounds, 2 steals Camia Martin - 5 pts, 11 rebounds Halle Stevens - 10 pts, 11 rebounds Used a 14-11 4th quarter to force overtime, before outscoring Brenham 7-4 in the 2nd overtime with Emma Kovasovic's 3 point play being the go ahead basket. -Coach Colvin Awesome Job Lady Yeguas!!!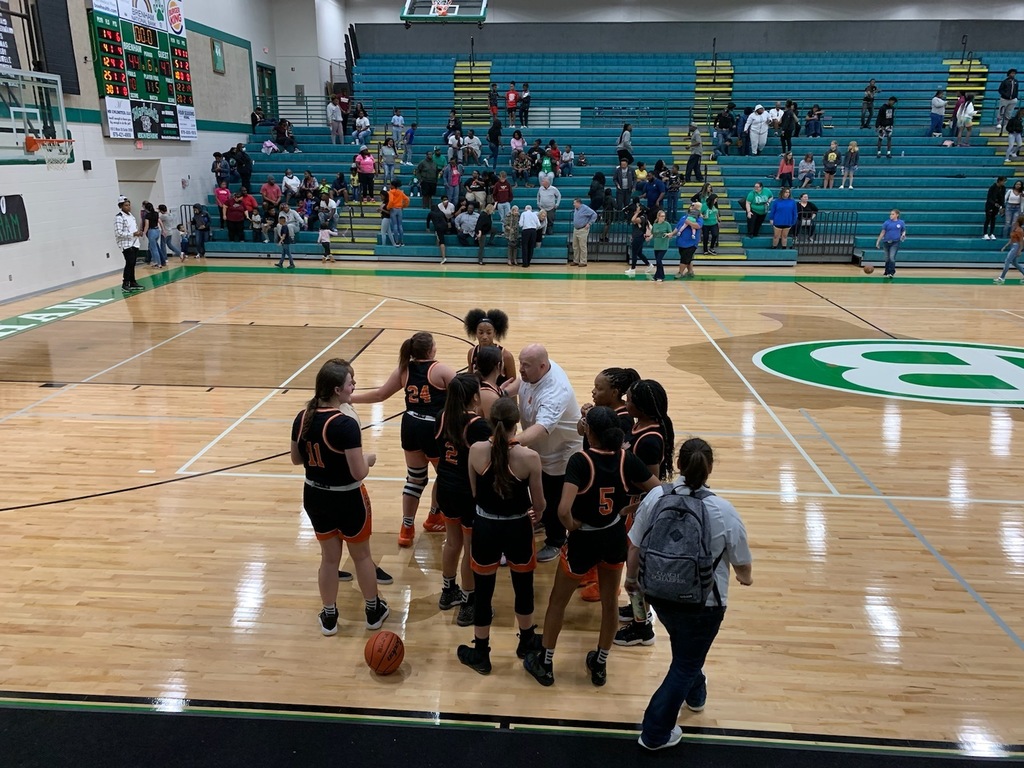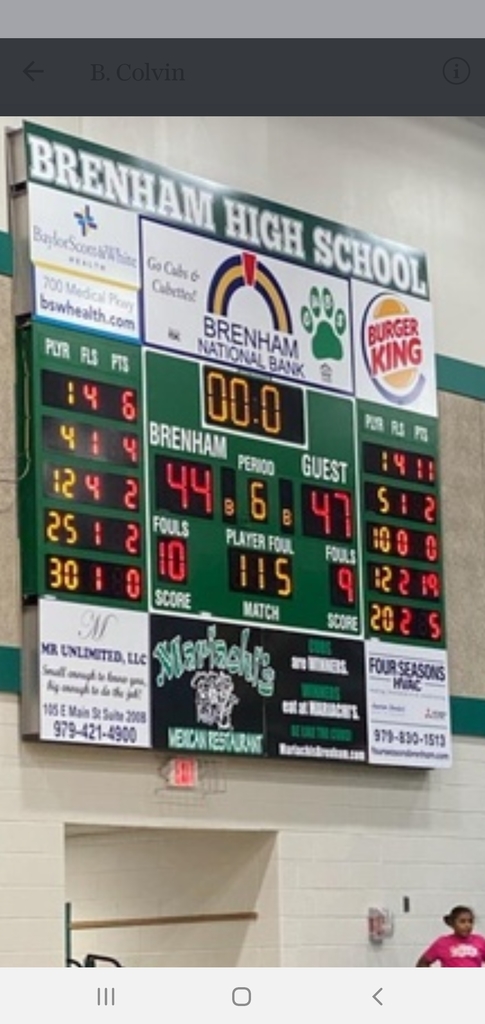 A special thanks to Colonel Robert Nicolson our Veterans Day Guest Speaker! Thank you to Aneathia Mathis, Carl Idlebird, Brianna Jackson, Amber Idlebird, Marsha Yakesch, and all our students that participated in the program!!! Happy Veterans Day from Somerville ISD!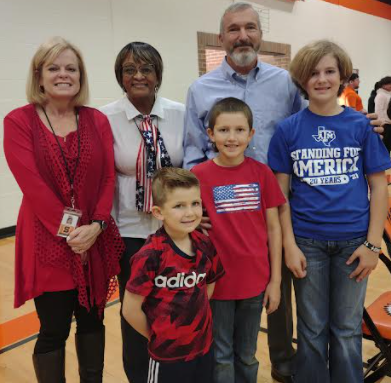 Mr. Robinson presented these students with 2nd 6-weeks Yegua Chief Certificates and Sonic Vouchers: 8th- Bra'Kayla Burns, 9th- Savannah Eschete, 10th- Kaleigha Kar! Congratulations to these Yegua Chiefs!!!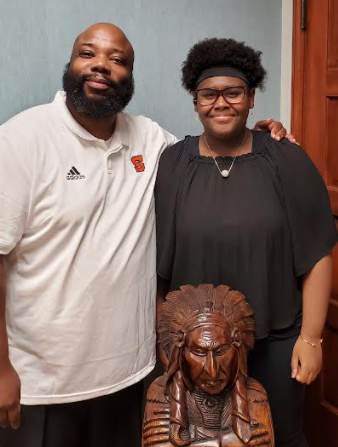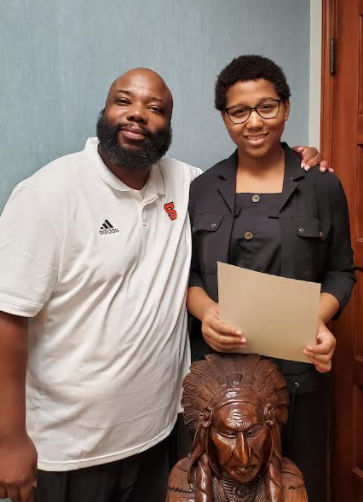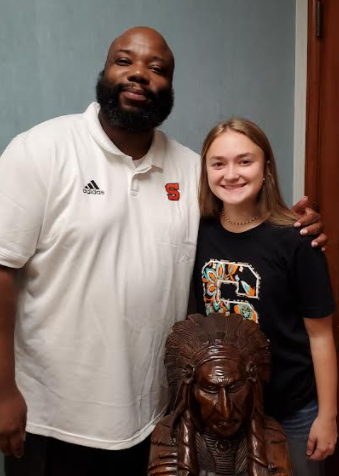 Mrs. Goebel presented these students with 2nd 6-weeks Yegua Chief Certificates and Sonic Vouchers: Kindergarten-Case Knesek, 2nd- Ciana Ellis, 5th- Antonio Patino, 7th- Stormy Hargrove(not pictured). Congratulations to All of these students!!!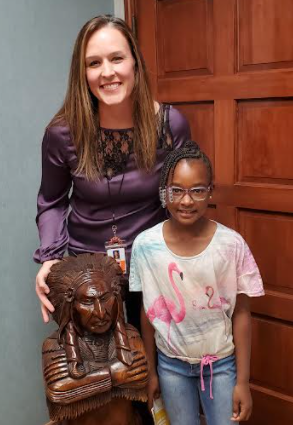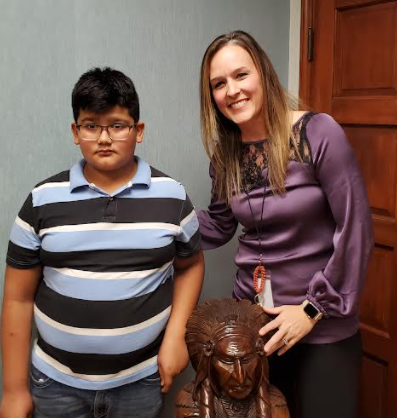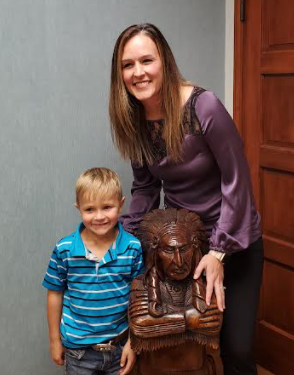 Veterans Day Program Pictures: November 11, 2021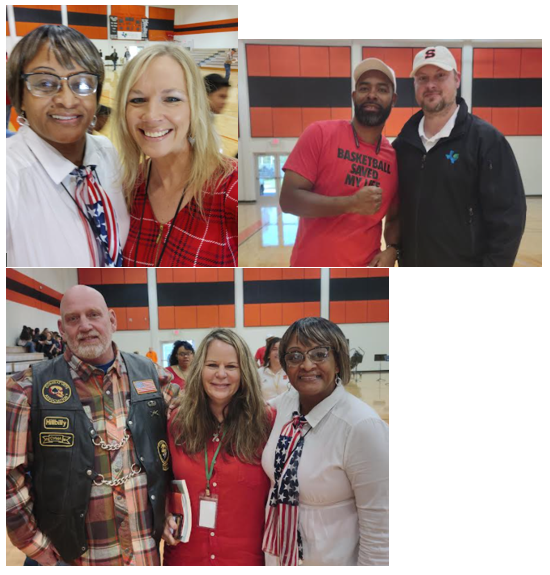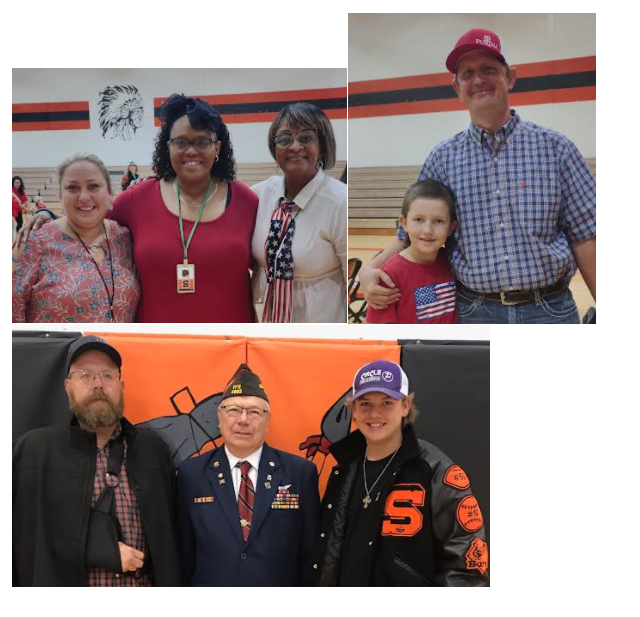 The Somerville High School Culinary Department made food for the school board meeting. The menu consisted of: Cream Cheese filled Pumpkin Bread, Sweet Potato Crescent Bites, and Crescent Rolls filled with Bacon, Brie Cheese, and Cranberry Sauce. A big thanks to our students and Mrs. McGonagill for taking care of our school board members!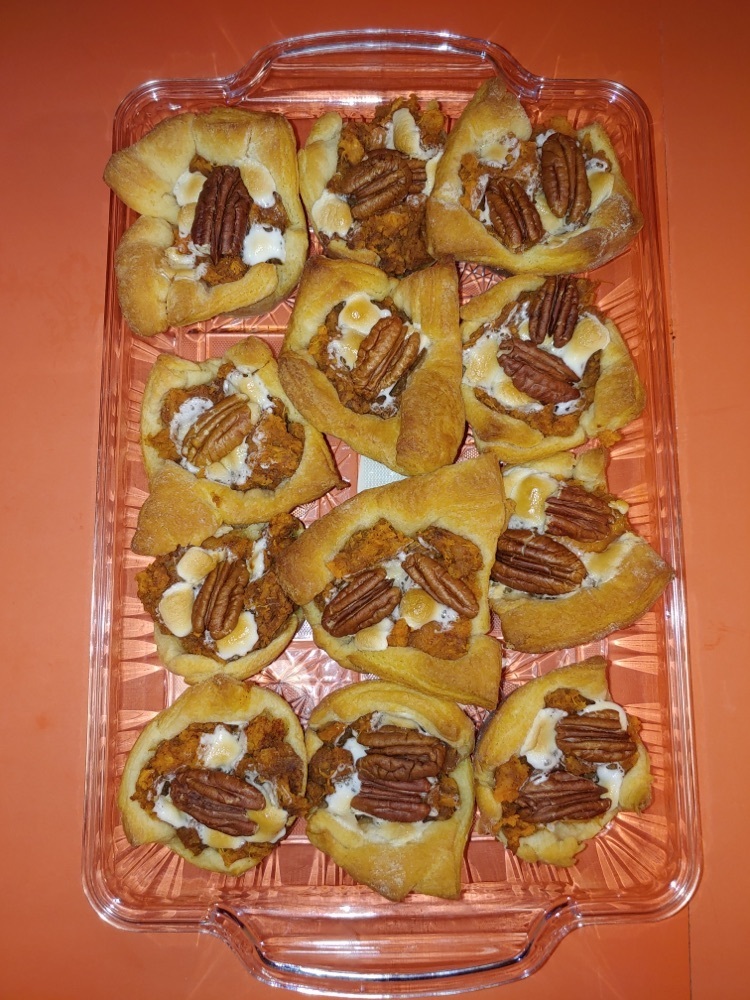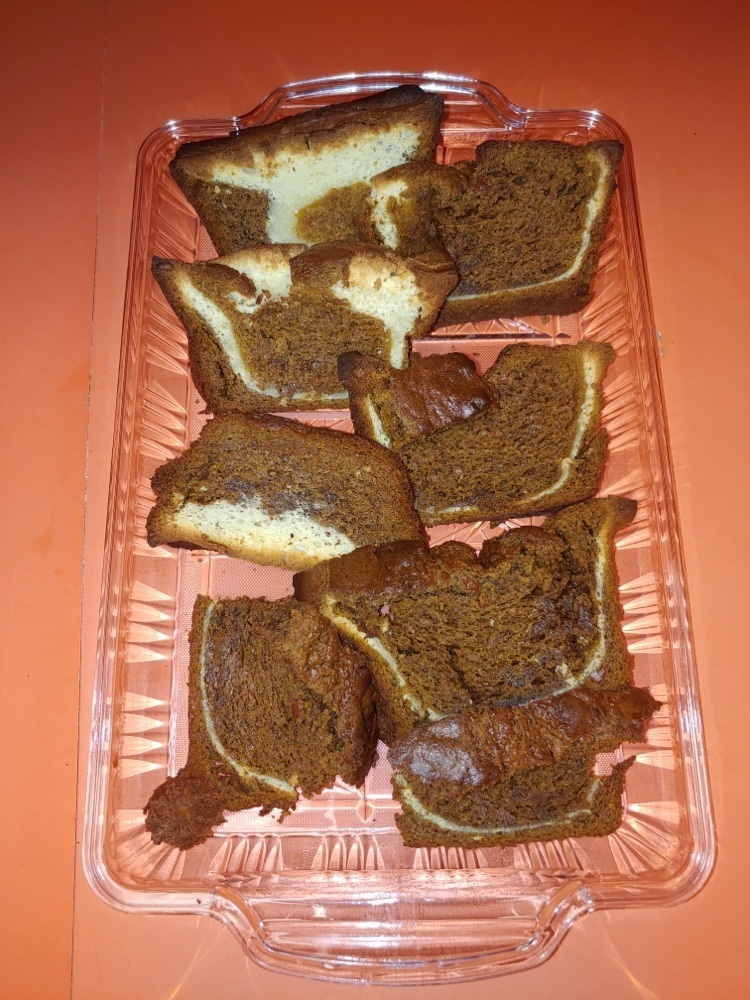 Thank you for your service, from the Somerville High School Art Department. We are decorating bags that will be handed out to veterans through one of our local VFW chapters. We are grateful be able to give back with our art talent and creativity. Clover Cochran- Art Teacher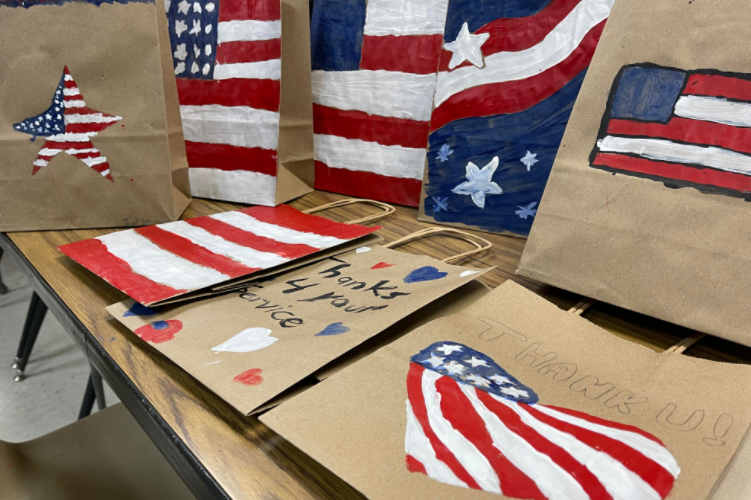 The Somerville High School Art Department is decorating bags that will be handed out to veterans through one of the local VFW chapters. Thank you for your service!
Attention Football FANS: The playoff shirts are here and at the high school front office!!!!

We are proud of the Somerville High School Football team for going to the playoffs. We will have a send-off for the team Thursday, November 11, at 1 PM. We are asking everyone who can participate to line up on 8th street in front of the high school and Yegua Center. Bring your signs, noise makers, and positive spirit to send our boys off with positive vibes!