SECONDARY STUDENT/ PARENT/ TEACHER ORGANIZATION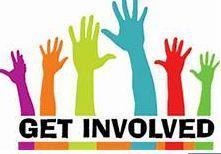 Meetings every 3rd Monday of the Month
@ 5:30 PM in the Administration Office Board Room
We help every year in the football concession stand alongside the Band Booster Club. The concession stand is an opportunity for SSPTO to raise needed funds to support our efforts. While it is not the only fundraiser we implement throughout the year, it is the most labor-intensive and we cannot achieve it without you! We have five HS varsity games and four JH games at home. I am providing the dates of those games below in hopes that we have some volunteers to sign up. SSPTO offers scholarships to our seniors that apply and have parents that attend at least 2-SSPTO Meetings and have worked either 2-Varsity Football games OR 3-JH Football games in the concession stand. We also provide supplies and perks for our SHS teachers & students!
08-19-22 Varsity vs Rosehill Christian (scrimmage) 6:00 PM
9-2-22 Varsity vs Brentwood Christian 7:00 PM
09-16-22 Varsity vs Kennedy 7:30 PM
10-7-22 Varsity vs Snook -Homecoming- 7:00 PM
10-28-22 Varsity vs Burton- Parent's Night- 7:00 PM
9-8-22 JH vs Weimar 5:30 PM
10-20-22 JH vs Burton 5:30 PM
10-27-22 JH vs Burton 5:30 PM
11-03-22 JH vs Snook 5:30 PM
We aim to build meaningful relationships between our SHS staff, parents, and students. Can we count on you to make this happen?
Please contact nstevens@somervilleisd.org or sorozco@somervilleisd.org if you would like to join our organization, or if you would like to volunteer some of your time in our concession stand. You may also contact Mrs. Stevens or Mrs. Orozco
at 979-596-2153 with any questions.